And news sources reported that after the announcement of the resignation of the leader of the Sadrist movement from the political arena, the supporters of this movement entered the Iraqi presidential palace. The commander of the joint operation of the Iraqi army announced the ban on traffic in Baghdad from 15:30 local time.
According to the informants, the Iraqi "Dijla" channel reported that some protesters entered the presidential palace building and the news broke out about the conflict in this area. The police used water cannons against the protesters.
Iraqi demonstrators in the Iraqi Republican Palace
In conjunction with these demonstrations, the Iraqi Joint Operations Command forced the demonstrators to leave the area by taking strict security measures around the al-Qudra area.
The Iraqi Joint Operations Command announced that it will assume its responsibility in maintaining the security and stability of Iraq.
The security forces demanded the demonstrators to withdraw immediately from inside the Green Zone, and stressed that they would adhere to the highest degree of restraint and brotherly behavior to avoid conflict or Iraqi bloodshed.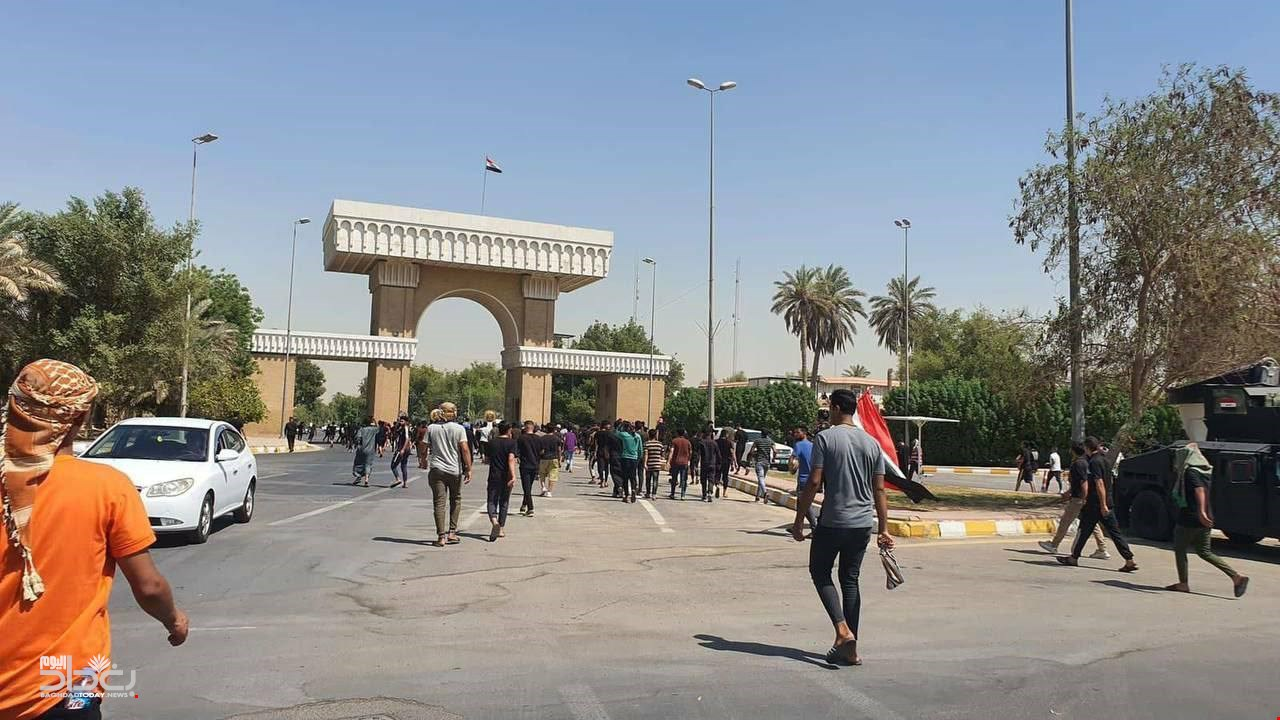 The security forces affirmed their responsibility to protect government institutions, international organizations, and public and private properties.
He said that peaceful demonstrations take place in accordance with the constitution and laws, and the security forces perform their duty to maintain security and stability.
Suspending the work of the Iraqi government until further notice
In the wake of the recent unrest in Iraq, the Iraqi Prime Minister announced the suspension of the government until further notice.
Mustafa Al-Khazmi, Prime Minister and Commander-in-Chief of the Iraqi Armed Forces, ordered the suspension of cabinet meetings until further notice, coinciding with the protesters entering the government headquarters in the Al-Qudra area of ​​Baghdad. .
Dekar province and the closure of all government offices in Mason
In the meantime, the pro-Sadr protesters closed The Kar county building and all government offices in Maysoon today.
According to Shafaq News correspondent, dozens of Sadrist movement's supporters placed banners on the Dhi Kar governorate building and wrote on them: It was closed by order of the Ashura revolutionaries.
"No work," the demonstrators chanted.
Protesters in Maysoon closed all government offices in the province after closing the province's roads by burning tires in the main streets.
end of message /