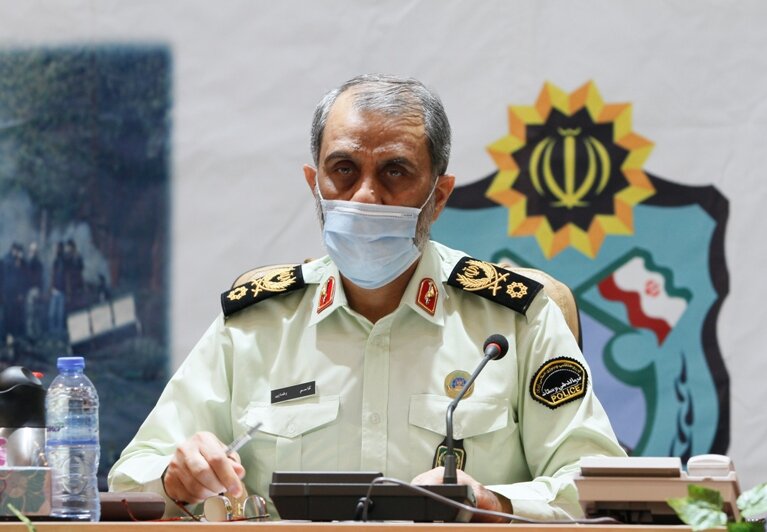 Khalaf Faraj said: Mutual reinforcement and diplomacy are one of the basic strategies adopted by Faraj: Security is the basis for growth and development in all aspects of society, especially in the economic and cultural sectors.
According to the informants, Sardar Qassem Rezaei at the dialogue and border diplomacy meeting with neighboring countries, which was held in the presence of the President's Special Representative for Afghanistan Affairs, the accompanying delegation, and a group of special police commanders and deputies at the Presidency of the Republic. He praised Omar Farag, the Supreme Leader. While honoring the memory of the martyrs and wishing them health and long life, the Shiraz terrorist crime, condolences for the martyrdom of a group of patriots, the stability of security and the jihadist presence of the police forces play an essential role in the path of economic growth. The political, social and cultural developments of society, experts have always emphasized the provision, maintenance and enhancement of security as a major indicator of urgency. Creating the necessary infrastructure for the growth and development of every society.
Rezaei explained that dialogue and diplomacy are among the basic strategies of Faraj: As it has been said, the establishment of a security platform is considered necessary and important to facilitate movement in the path of progress, in a word, achieving national development. The efforts of the police force's leadership group in various fields to improve security have a direct impact on various segments of society and its positive effects are reflected in people's daily lives.
In an announcement on the police website, the Deputy Chief of Police of the Islamic Republic of Iran considered participation and meaningful communication central to the vision of the smart police, and said: Establishing order and ensuring security is a serious and important task that has been achieved with the purpose. Communicating, empathizing and leveraging the vast capabilities of Farage's social capital and related corporate responsibility, this is possible in collaboration.
He explained: He considers the customers of Jan Bar Café in the police complex working day and night across the country from the center to the border to perform their duty and serve their dear compatriots. The society and the scientific and academic elites in the country are considered the stronghold of this front.
end of message /