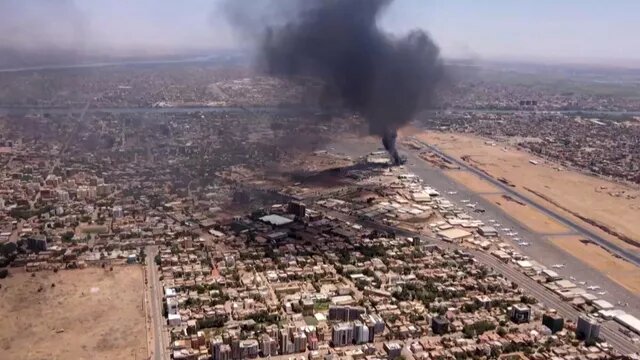 And the United States and Saudi Arabia announced, in a joint statement, the agreement of the conflicting parties in Sudan to a cease-fire for a period of three days.
According to the informants, the cease-fire in Sudan will start on Sunday morning and will last for 72 hours.
America and Saudi Arabia, in their capacity as the two mediating countries to end the war in Sudan, announced that the cease-fire will begin at six in the morning tomorrow (Sunday, June 28).
The joint statement also stated that if the Sudanese army and the Rapid Response Forces do not abide by the new ceasefire, the postponement of the talks in Jeddah will be reconsidered.
Saudi Arabia and the United States confirmed that the conflicting parties in Sudan are committed not to launch attacks or use fighters and drones.
The statement also said that the Sudanese army and the Rapid Response Force agreed to allow convoys of humanitarian aid to move freely throughout Sudan.
Armed conflicts have erupted in Sudan since April 15 (April 26) between the army forces and the rapid response forces in power, and international mediations to end them and bring the conflicting parties to the negotiating table have not yet borne fruit.
On Saturday, the Sudanese Minister of Health announced that since the beginning of the clashes between the army and the Rapid Response Forces, more than 3,000 people have been killed and 6,000 wounded.
the end of the letter


The address has been copied